undone
(2023)
porcelain & enamel, 5 x 6 x 7 inches
On the corner of Girard & N Watts
Noon, Monday, April 24
Shot once in the head, once in the stomach
I can hear the rapid pops-- is this the sound of life ending?
I didn't see their body, but I will always remember their blood, the pools & splatters of crimson where they breathed their last
1990-2023
In memory of Seitu Harris, the stranger murdered just outside my door. Never do I tread over the pavement that drank your blood without remembrance. grief. fear. anger. sorrow. worry. pain. longing for change. praying for hope.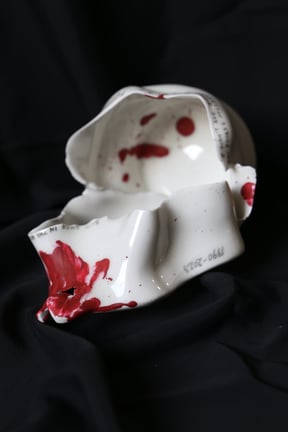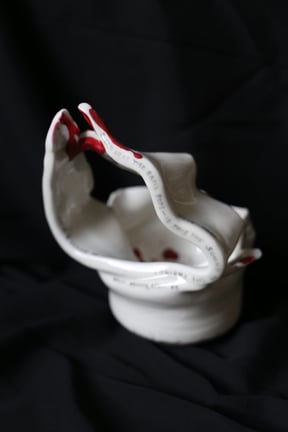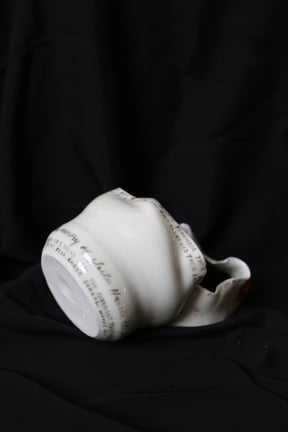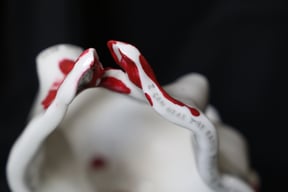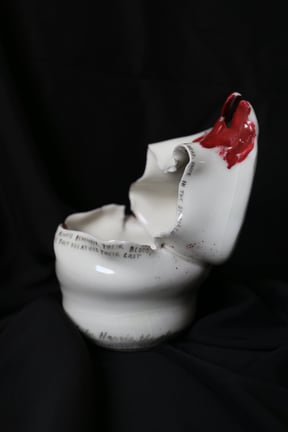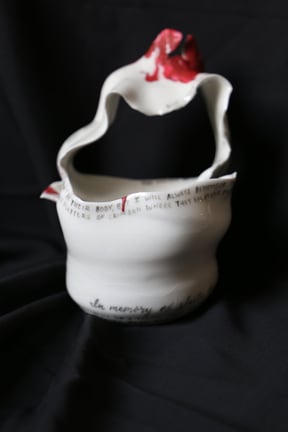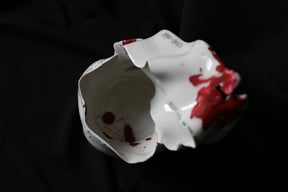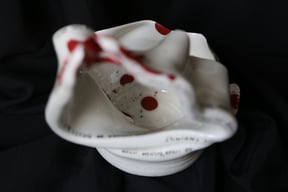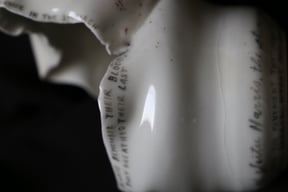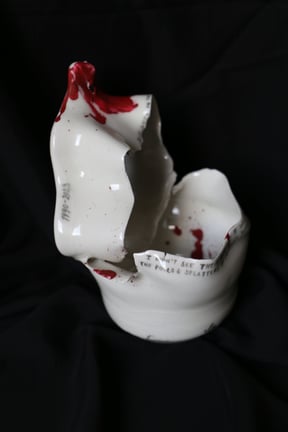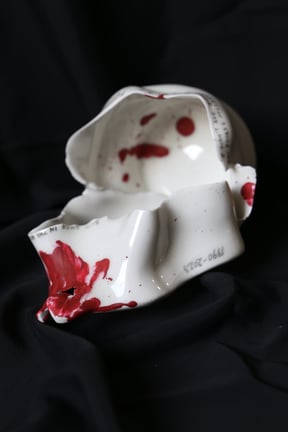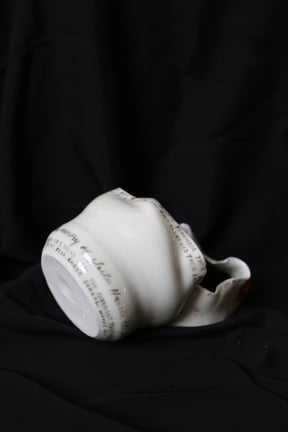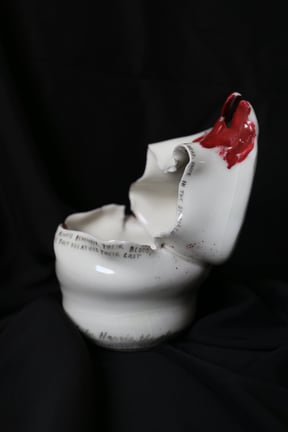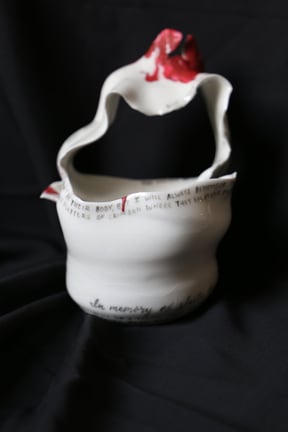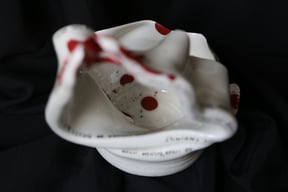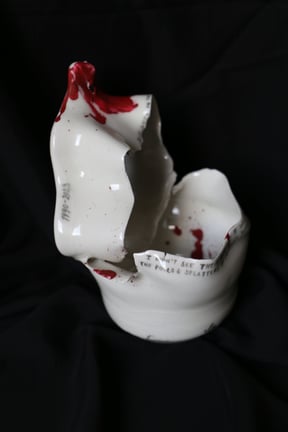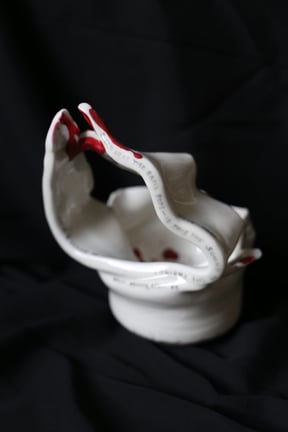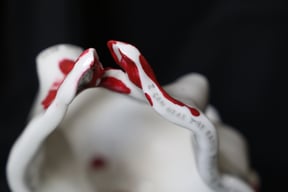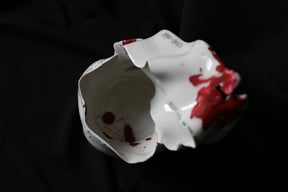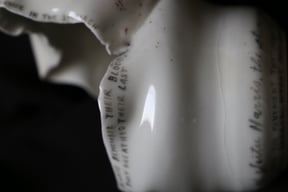 This is a memorial work made in response to the death of Seitu Harris, who was shot right outside my front door in Philadelphia. This work contemplates the crisis of gun violence in the United States, and my own proximity to this violence. I think also about what it means to live in such an unsafe place, but under the privilege of being a white female-- whose odds of being shot are still too high, but drastically lower than the largest demographic of gun violence victims in Philadelphia, a black male. Gun violence in the United States is pervasive, devastating, complicated, layered with the evidence and consequences of countless other issues, prejudices, and injustices. With no easy solutions on how to rectify such an invasive epidemic of violence, this vessel aims to directly acknowledge its ongoing presence and, in some small way, honor a life lost to it.